Our Range
Our turf is freshly harvested to order and comes direct from the farm gate to you. 
Lawn is a durable solution to green up the sometimes grey urban world in which we live in to provide a comforting aesthetic beauty to your home.
Having a lawn that is natural, living and breathing is a real  thing of great beauty. It is not only pleasant to the eye, but it is also great for the environment. Lawn Improves air quality, filters water, controls soil erosion, brings life back into damaged soils and connects us to the Earth's ecosystem. It does all of this whilst bringing serenity to your home, and creating a sanctuary.
Which Turf To Choose? We'll help you choose from our turf range at
Instant Turf Melbourne.
Depending on your needs, you've got the turf solution for your home or business. Take a look at our turf range below.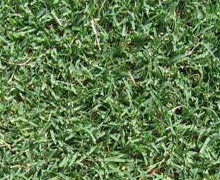 Couch is probably one of the best-known turf varieties. Most Australians will remember it well, playing on it growing up. It has a finer leaf than Buffalo or Kikuyu and is a drought hardy survivor. It will lose some colour in winter, but bounces back well in spring.
read more
Contact Us TODAY
If you have any questions about our turf and what's best for you, please get in touch with us at Instant Turf Melbourne.