Santa Ana Couch Turf
Couch Turf from Instant Turf Melbourne: Couch is probably one of the best-known turf varieties.
Most Australians will remember it well, playing on it growing up. It has a finer leaf than Buffalo or Kikuyu and is a drought hardy survivor. It will lose some colour in winter, but bounces back well in spring.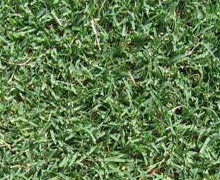 A Low to Medium maintenance Grass type
Warm season
Loves full sun
Self Repairing
Soft fine leaf grass ground covering appearance
Needs Light each day
Drought tolerant
Tough little Survivor
Mowing 20-25 mm
If you are looking for a grass that is soft underfoot has outstanding colour which can withstand Melbourne summers, then Buffalo is the one for you and should be at the top of your list.
With the correct maintenance, Matilda will give you many years of lovely lawn that is soft enough for the Grandchildren but hardy enough for the Dog.
Depending on the Subsoil, the thickness of soil blend underneath should be considered:
For Sandy Soil 50mm of new soil mix should be added.
For Clay or Heavy Soil 100-150 mm of new soil mix should be added.
For Rocky or Shale soil 250-300mm of new soil mix should be added.
When adding to a clay soil, ensure the clay is broken up. Use a clay breaker, a Gypsum spread and ensure it is not too compact for the new soil mix.
Level your new soil and now you are ready to lay your New Turf.
Apply a starter Fertilizer. Order your Turf for when you are ready to lay. Your lawn is a living product and doesn't like to be out of the ground for long. Ideally, turf should be laid on day of delivery, to ensure it stays healthy and green. It is best to have it delivered on the day you are going to lay. Make sure you water it as soon as you are finished laying the turf.
If you have a large area you may need to water in as you go. (This applies to hot days in particular)